How exactly does this work?
Signup and create your first mailbox with an email address (ex: shipping123@robot.zapier.com). Send us an email (auto-forwarded emails work best!) to use as the basic template.
Simply highlight and name the text that you want to extract from future emails matching the template.
You can extract many parts of an email.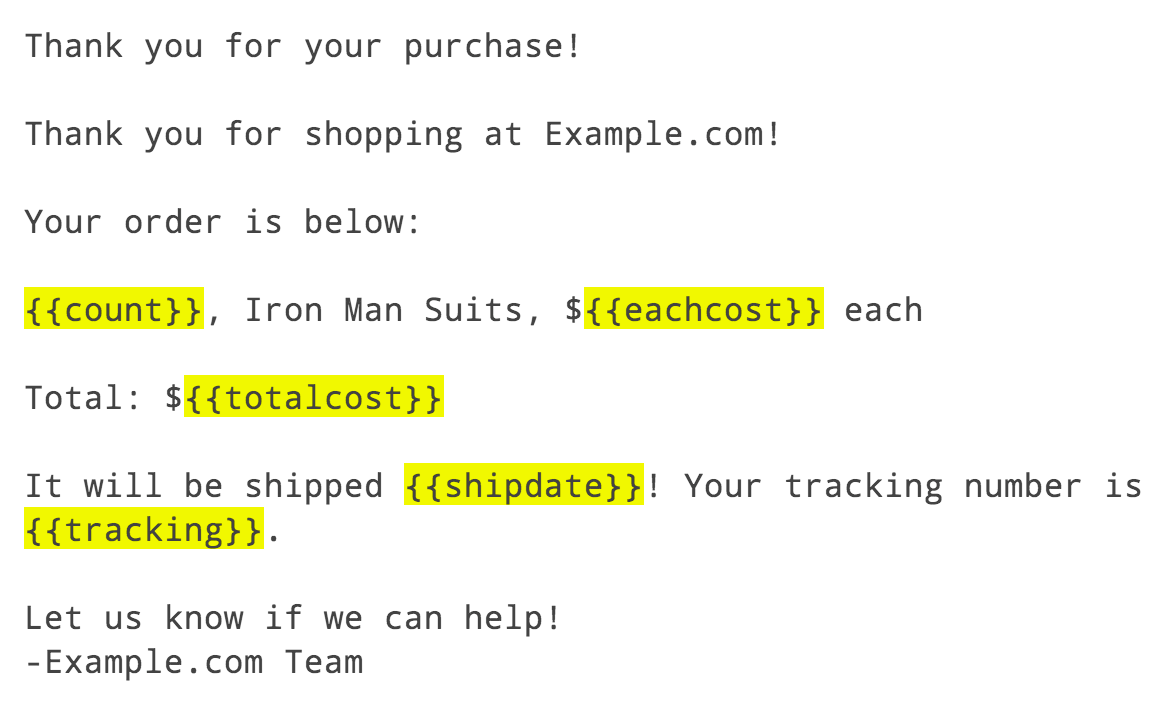 All emails sent to the mailbox will now be parsed and extracted data will be saved and accessible in your dashboard.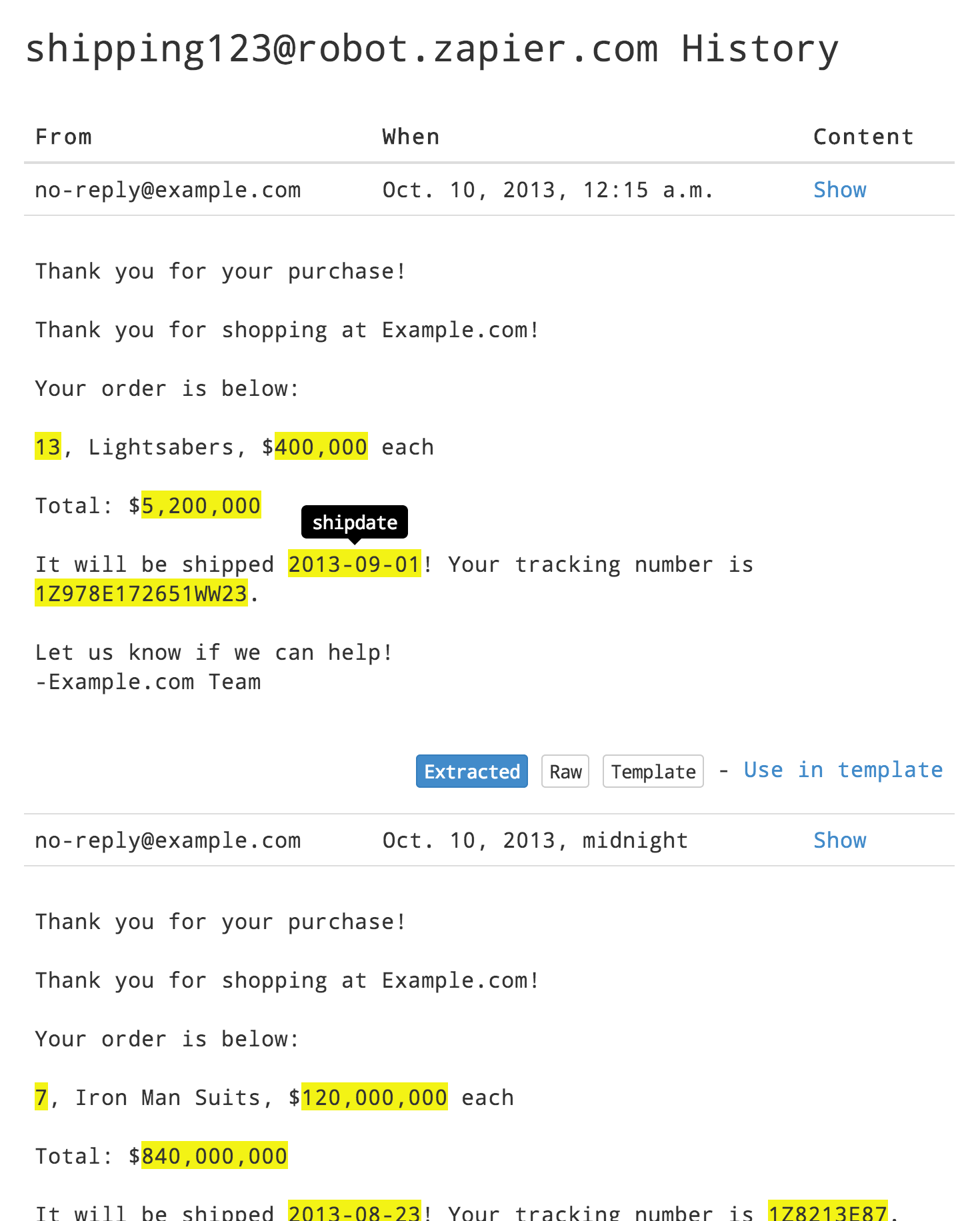 Connect your Parser account to Zapier to send it to hundreds of other services.